NOTE: "The Scambusters Guide to Additional Income Sources" but has changed to "Join the Shark Tank Revolution" and updated to be even better!
LIMITED TIME OFFER
(It's Easier Than Most People Realize)
Come Join the
SHARK TANK Revolution.
Don't get left behind.
Does everyone seem to be making 'extra' money, except you? Here's how to change all that!
Have you ever dreamed of making money for yourself
but you didn't know where to begin? Maybe you've
already tried but had no success?
Here are 62 of the best ways to start enjoying
the income and freedom of making money for yourself,
but WITHOUT all the wasted time.
From The Desk of James I. Bond
RE: Making Your Own 'Extra' Money – Full-Time or Part-Time
Unless you've been living under a rock this past year, you know people are finally making incredible money working for themselves or tapping unexpected money sources.
And it's not just Shark Tank.
People with NO experience are making six- and seven-figure incomes, online and offline, doing something they never expected…
→Like Eric Weber…
This guy turned his shyness with girls into a million-dollar avalanche of cash.
Eric Weber read that – if you have a fear, try confronting it head-on.
So he came up with a clever way to solve his shyness with girls and make money at the same time.
In bars around his college campus, he approached the prettiest girls he could find, pulled out his tape recorder and asked them what they liked and disliked about how guys tried to pick them up.
After a few dozen interviews, he compiled the answers into a book and named it, "How to Pick Up Girls."
With limited funds, Eric found a printer who agreed to print the books in exchange for half the profits, and he was off to the races.
He bought a small ad in a men's magazine with the little money he had, and waited nervously. A few nerve-racking days after the ad finally appeared, an avalanche of cash started pouring into his mailbox, and continued for years, as he repeated the ad, and expanded it to other magazines.
Eric took a simple idea and turned it into a small fortune… AND SO CAN YOU!
But…
If You Want Something Even Simpler…
How About This?
How would you like thousands of dollars… with no strings attached?
(Doris got $30,000 from a source she never expected!)
Is It Really Possible?
"Could You Have Unclaimed Money
That You Don't Even Know About
… $5,000… $25,000… $100,000…
From A Relative You Forgot About?"
Before you say no, please consider this…
This is not a joke or a scam. This is about legitimate government sources.
More than $41.7 Billion is sitting unclaimed, just from state and provincial "unclaimed property" programs.
That doesn't count all this:
Forgotten Bank and Pension Accounts from Dead Relatives,
Valuables from Unclaimed Safe-Deposit-Boxes (including jewelry, gold and silver, stocks, savings bonds, collectibles, and other valuables),
Unclaimed Tax Refunds,
Unclaimed Inheritances,
FHA-Insured Mortgage Funds that have never been collected,
Savings Bonds,
Uncashed Checks and Wages,
Foreign Government Reimbursements for Seized Property (for example, many countries have put aside money for holocaust survivors and people whose property was seized by hostile governments… something few people know about),
and much more!
Most people who are due this money, have no clue it's available.
It's Often From Relatives People Forgot About…
For example:
Gertrude Evans, a South Carolina mom, collected $5,400 from an insurance policy that had never been claimed;
A New Jersey couple collected $141,000 from a great-uncle they never heard of;
Peter Savoie in Louisiana found $31,000 from a family member… that he didn't even know existed;
That's not all!
There's also billions of dollars of unclaimed property from forgotten safe-deposit boxes.
Most U.S. states and Canadian provinces have truckloads of unclaimed property like this…
DIAMONDS… This bag of diamonds, estimated to be worth $500,000, is an example of the unclaimed property being held by one state Controller's Office.
(They don't know who to give it to, so it just sits there.)
GOLD AND JEWELRY… This jewelry box full of gold, diamonds, jade and pearls is among the unclaimed property being held by the California State Controller's Office.
(Could this belong to you or someone in your family?)
VALUABLE GEMS… These two diamonds are 4.99 carats and 2.38 carats. They are worth more than $100,000.
Truckloads of valuables like this are sitting there, waiting for someone to claim them.
(Even if they're not yours, you can still make money… by earning a finder's fee helping others claim their long-lost valuables).
But there's more!
This video shows a sampling from the millions (yes, millions) of people every year who collected money from forgotten insurance policies…
So, what about you?
Are you owed money, and you don't even know it?
If you're like millions of people, the answer is a resounding, YES!
Unfortunately, most people have no idea how to SAFELY access all this… until now!
This is Part of the Program, "Join the Shark Tank Revolution" that Reveals Safe Sources of Extra-Money and Extra-Income
"Join the Shark Tank Revolution" was created to help people connect to money and income opportunities they didn't realize they had.
I'm a past Workshop Chairman of the resource partner of the U.S. Small Business Administration, where hundreds of people have been asking me for help to find "additional" income. That's why I created this important program.
It shows you how to find cash and income sources that are safe and legitimate.
Suddenly, Finding EXTRA-Money
and Making EXTRA-Money Just Got Easier!
Here's How!
"Join the Shark Tank Revolution" has two types of sections.
The first sections focus on how to find quick cash. These are important because some people just want cash, but don't want to be bothered with anything else.
The other sections focus on how to make ongoing income for yourself… in some cases, millions of dollars. These sections show you exactly what you need to get the money flowing, with tips and exercises that will simplify the process of how you generate a nice income for yourself.
In fact, for those of you who want to build a business or make money off your ideas, the quick cash sections could give you all or part of the money you'll need to make it happen easier and faster.
In Many Cases, All It Takes Is A Few Clicks Of Your Mouse…
Today, with a few clicks of your mouse, you can be uncovering money you didn't even know you had, and opportunities you didn't know existed.
However, you have to know where to look, so you don't get taken advantage of by all the scams that are out there… (and there are plenty!)
That's why I think you'll find "Join the Shark Tank Revolution" so valuable.
Please, take a look at this…
Are average people REALLY making great money for themselves?
Every day, more people are discovering that owning their own business or tapping money-sources can be the path they've been searching for to a more incredible life, while providing them with a greater ability to help others.
In fact, more opportunities exist today to make part-time or full-time "extra" income than ever before.
So, why aren't more people starting their own businesses or tapping these money-sources?
The reason is simple.
Most people don't know where to begin.
Not As Easy As I Thought
My wife found cash almost immediately, from a credit-card overpayment she didn't even know about. It was only $250, but that wasn't bad for money that came to us out-of-the-blue.
And claiming it was easy-peasy.
Then, when I first tried the business side – although I'm a marketing specialist – I quickly discovered that PERSONALLY making money, online and offline was tougher than I expected.
Someone who owned an amazing vitamin, let me try selling it, and I thought I was off to the races.
But after six months and a lot of effort, I still had ZERO sales.
Frustrated and embarrassed, I asked a consultant for help. He showed me a few little things they forget to teach in school.
…and suddenly, everything changed.
Suddenly, An Avalanche of Income…
It Was Scary!
First, a few hundred dollars trickled in…
Then, as I expanded what I was doing, thousands of customers started signing up and my income went through the roof.
It was exciting… and a little scary.
As my income shot past six figures and into seven figures, I started to realize that generating your own income was amazing, and real!
It's Nice to Be Able To Take Time-Off Without Having to Ask Someone
For Permission
Within the past two years, my wife's been to Hawaii, Alaska and China with our daughters!
I only went to Hawaii with them… call me a baby, I'm not a great fan of traveling.
I Suddenly Realized…
This Could Easily Be Duplicated
Because I coach and train so many people each year, my live workshops and programs became massively popular. I started teaching hundreds of people how to generate amazing incomes for themselves, as I had done, and their results were incredible.
I discovered that just about anyone can generate their own great income, on two conditions:
You'll need to have something people want, (easier than most people realize) and then,
You'll need to let people know about it – (super-easy once you know how to tap the right ready-made resources)
From that moment forward, besides my own incredible successes, I started hearing about my students and how their lives were being transformed by these little-known secrets.
The Success Stories Were Fantastic!
From work-at-home moms, to people wanting a second income, to people reaching out so they could launch their dream business, I've had the privilege of helping literally thousands of people, young and old, on their road to financial independence in a business for themselves.
The success stories have been fantastic!
Of course, these are not typical results, because most people don't actually apply what they learn.
But for those who do apply, the results can be exciting!
That's Why So Many People Stand In Line To Attend My Programs
Thousands of people line up to take my seminars and workshops, learning how to turn their ideas and dreams into financial reality.
But you don't have to stand in line.
If you're interested in learning how to start your own profitable business or generate an incredible "extra" income for yourself, I've created something I think you will find valuable.
Solving Your Biggest Problem…
Where to Begin?
What I've realized is, a lot of people want to take advantage of these booming times and finally have their own profitable business or income source.
The problem most people have is… where do you begin?
That's why I created Join the Shark Tank Revolution. It has everything you need to turn your ideas and products into gold!

I'll Teach You 62 Ways To Generate Real Income (even if you have no business experience whatsoever)
These income and money sources run the gamut, from part-time opportunities to full-time mass-income generators, and everything in between. And most are easy to apply.
They include:
METHOD #33: GENERATE "EXTRA" INCOME SO YOU NEVER HAVE TO WORK AGAIN – BY TAPPING INTO THE EXISTING MONEY-PLATFORMS…

You'll discover more than a dozen ways to turn your hobby or specialized knowledge into a cash-generator, by tapping into an online platform of ready buyers. These are sites where hundreds and even thousands of people are looking to buy something from you right now.

(There's a huge difference between real buyers and everyone else. That's why tapping into these actual buyer-platforms is so important to simplifying your money-making);

METHOD #23: SPEND MORE TIME WITH YOUR FAMILY – BY ACCESSING THE BEST WORK-AT-HOME OPPORTUNITIES…

You'll finally understand how to access hundreds of cash-generators, most of which can be started on your kitchen table. I'll show you how to find the best ones, while avoiding the time and money-wasters that rob your enthusiasm and pay almost nothing;

METHOD #1: BRING IN "EXTRA" MONEY – BY LEVERAGING SKILLS YOU ALREADY HAVE…

You'll learn which businesses will pay you right now for a unique skill or knowledge you already have – something you may not even realize is valuable;

METHOD #21: LET OTHERS TAKE ALL THE RISK WHILE YOU COLLECT THE MONEY – BY WORKING WITH PEOPLE WHO HANDLE THE PRODUCTS WHILE YOU CASH THE CHECKS…

You'll discover ways to leverage other people's hot products, without needing to put up a dime of your own money;

METHOD #2: MAKE MONEY – EVEN WHILE YOU SLEEP – BY TURNING YOUR KNOWLEDGE INTO AN INFO PRODUCT THAT OTHERS CAN SELL FOR YOU…

You'll know where to find free and low-cost resources for turning your knowledge into an info product that generates a continuous stream of income, even while you sleep;

METHOD #62: UNCOVER THOUSANDS OF DOLLARS THAT MOST PEOPLE DON'T KNOW ABOUT – BY SEARCHING THROUGH THE GOVERNMENT'S HARD-TO-FIND UNCLAIMED MONEY SITES…

You'll find out which government databases contain billions of dollars of unclaimed money, jewelry, and safe deposit box contents, just waiting for someone to claim it. Most people don't know this money exists, but you'll be able to tap this free-source of money, with a few clicks of your mouse (while avoiding all the scams).

You could even make a nice paycheck by helping other people access their money;

METHOD #57: GET PAID BIG-MONEY FOR YOUR GREAT IDEAS – BY SECURING MONEY WITH NO-STRINGS-ATTACHED OR HAVING OTHERS DO THE WORK FOR YOU…

Ever wonder how people make so much money from their ideas? You'll learn how to launch your own product or idea by crowdsourcing your way to riches (one guy raised $20,000 just to make a potato salad!!).

Or you could offer your great idea to existing businesses through a licensing deal, without having to build the product yourself or get scammed. I'll show you how;

METHOD #49: GET THOUSANDS OF DOLLARS IN LESS-THAN-AN-HOUR – FOR ALMOST NO WORK – BY PROVIDING UNIVERSITIES WITH SOMETHING THEY DESPERATELY NEED…

Did you know that people will pay you thousands of dollars for your hair, the plasma in your blood, your eggs, your sperm, and more? These are real sources, often through universities, that can put thousands of dollars in your pocket for almost no effort;

METHOD #55: MAKE MONEY FROM YOUR CAR – EVEN WHILE IT'S PARKED – BY GIVING BUSINESSES SOMETHING THEY'RE WILLING TO PAY FOR…

Ever considered paying off your car by wrapping it with ads from major companies? Some will even give you a nice profit to boot.

Or how about joining one of the ride-sharing services that are popping up around the world? Partnering with the right one is easier than many people realize;

And more!
Join the Shark Tank Revolution gives you instant access to hundreds of "real-money" opportunities (in more than 62 categories), all together for the first time in a single resource.
If you're serious about finally generating extra income for yourself and your family, this guide can be indispensable. Nothing like it exists anywhere.
You Get All This Plus…
It Comes With An Iron-Clad Guarantee!
Try it for up to 30 days.
If this isn't the most powerful program you've ever experienced for uncovering the best ways to generate the money and income you want, quickly and safely, let me know and you'll get a full refund.
It's that simple.
But there's more…
Fast Action Bonus…
If you act now and get Join the Shark Tank Revolution today, I'll also include more that 20 videos, that take you step-by-step through the entire program.
These are professionally produced, high-quality videos that take you quickly and easily through everything, step-by-step.
You'll have great fun as you learn the secrets to generating the kind of money and income you want.
All together, this is a $97 program. But if you act now, you can get the entire 3-Part Program…
Join the Shark Tank Revolution Program;
The BIG FIVE Directory (Chapter 5 of "Join the Shark Tank Revolution" now includes names and contact information of hundreds of extra-income sources to help you get started almost immediately), plus…
The Step-By-Step Videos (to get you started fast).
…all this for the incredible pre-launch price of just $17.
Note: This is an Instant-Access ONLINE program with Videos.
Regularly $97.00     Today $17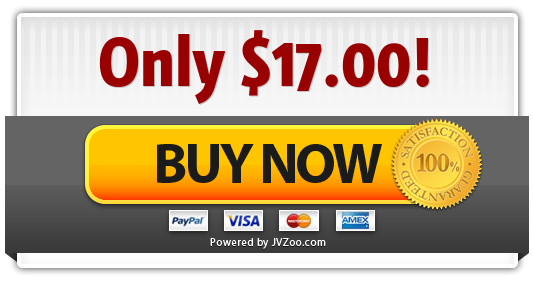 But you'll need to act now. This is a limited offer to help launch this new program with a big splash.
IF YOU'RE SERIOUS about finally generating the income you want, quickly and safely, then you owe it to yourself to take advantage of this special offer, while it's still available.
Click the link now to get started generating the kind of money you've always wanted!
All the best,


Jim Bond
President and Founder,
Additional Income Sources
(U.S. Management, LLC)
P.S.
Remember, nothing like this exists anywhere. This is the first time this complete package is available, all new, and including all three: 1. the full "Join the Shark Tank Revolution" program, 2. the BIG Five list with hundreds of hot contacts, and 3. the step-by-step videos.
P.P.S.
You're protected with the iron-clad 30-day satisfaction guarantee.
P.P.S.
With today's special offer you get the complete $97 program for just $17…
But you need to act now.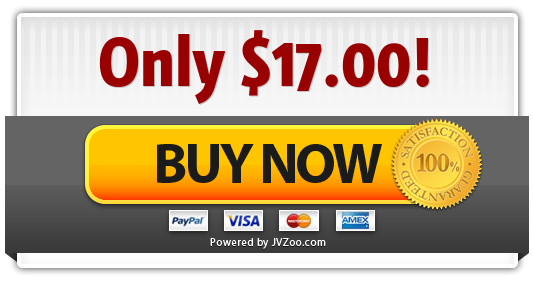 © 2015 James I. Bond / www.AddIncomeSources.com